Discover who you are today and who you want to be tomorrow.
When used properly, assessments can be highly effective tools for kicking off a coaching program. Rather than provide black and white answers, assessments are the first step in digging into your goals, attitudes, values, strengths, and weaknesses.

Energy Leadership Index (ELI)
The Energy Leadership Index (ELI) is a one-of-a-kind attitudinal assessment that enables leaders to hold up mirrors to their perceptions, attitudes, behaviors, and overall leadership capabilities.
Energy Leadership Index (ELI)

"Your attitude, and not your aptitude,
will determine your altitude."   – Zig Ziglar
Your attitude is a key factor contributing to how successful and happy you are in your personal and professional life.
The ELI Assessment quantifies your attitude or E-Factor. It provides insight into the way you perceive and approach life and react to different circumstances and experiences. After your assessment debrief, you'll develop an increased awareness of how your attitude, perceptions, beliefs, actions, thoughts, and emotions impact your leadership potential.
Let me know if you're curious about how your E-Factor is impacting your ability to lead yourself and others.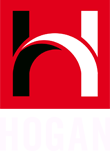 HOGAN
Hogan Assessments are designed to predict workplace performance. They provide effective ways to integrate personality assessments into selection, development, and talent identification programs.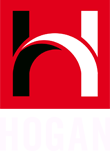 Hogan Assessments are used to reduce turnover and increase productivity by hiring the right people, developing key talent, and evaluating leadership potential.
They can be used at any level throughout the organization and include:
HPI: Hogan Personality Inventory
Measures normal personality characteristics necessary for job fit, effective relationships, and career success.
HDS: Hogan Development Survey
Measures career-derailing personality characteristics.
MVPI: Motives, Values, Preferences Inventory
Reveals a person's core values, goals, and interests, which impact organizational fit and indicate environments in which individuals will motivated and satisfied.
Contact me to discuss how Hogan Assessments can strengthen your leadership team.